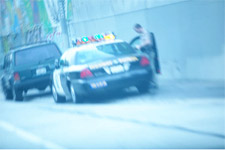 Know Your Rights If Stopped For DUI:
Do ask to speak with an attorney immediately! (for a confidential phone call).
Do show your drivers' license, registration and proof of insurance.
Do ask to be released to obtain an independent blood test from a hospital.
Do behave courteously and politely.
Do not agree to take a Breath, Blood or Urine test until calling and asking to talk with an attorney!
Do not answer questions or admit anything (right to remain silent).
Do not take the eye test (Horizontal Gaze Nystagmus).
Do not take coordination tests (Field Sobriety Tests).
Do not try to talk your way out or be rude.
* These do's and don'ts apply to most, but not all situations.
ALL INFORMATION IS CONFIDENTIAL
Our Office
(602) 476-9669